REF. 1808
| PACA
84000
| 900 sqm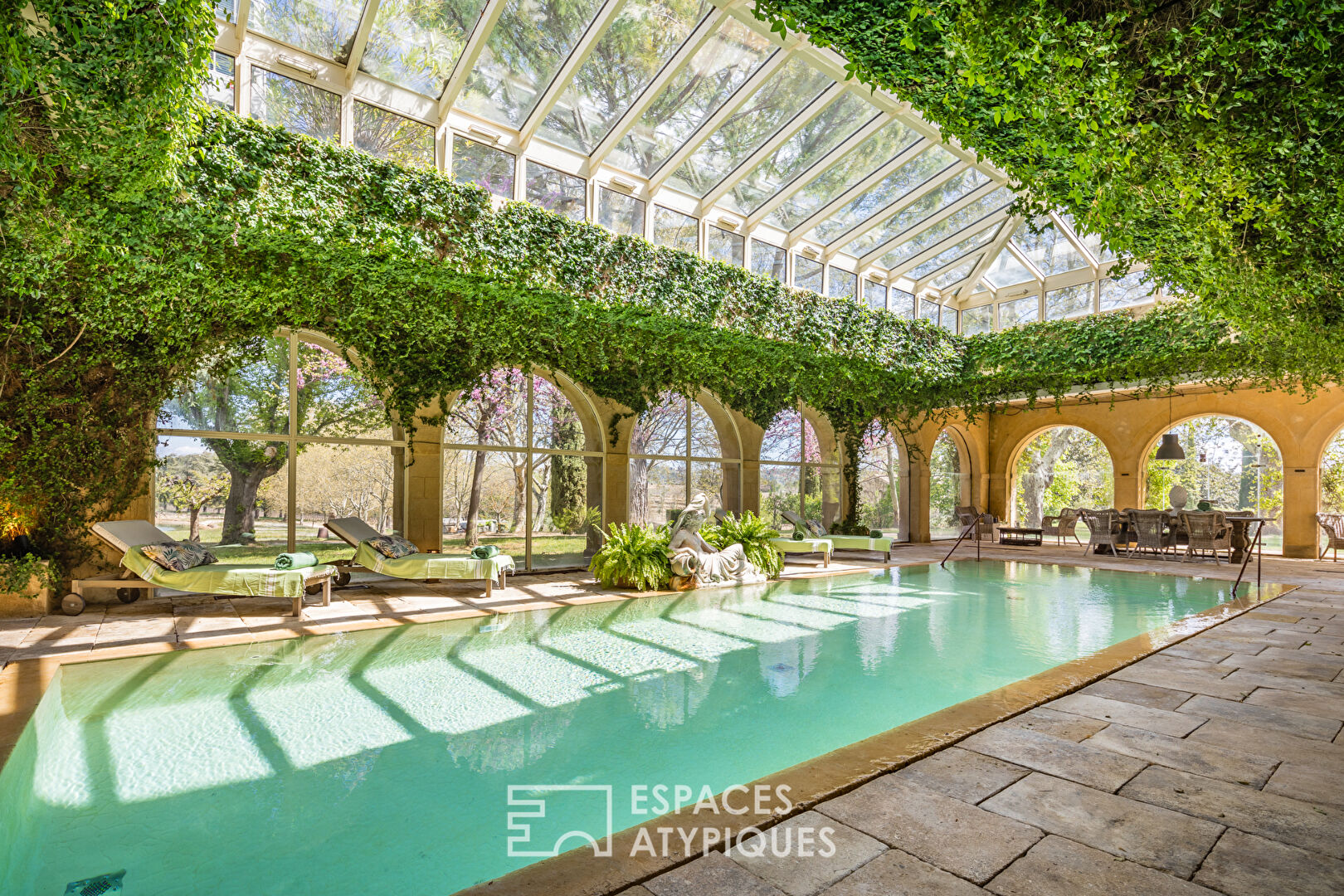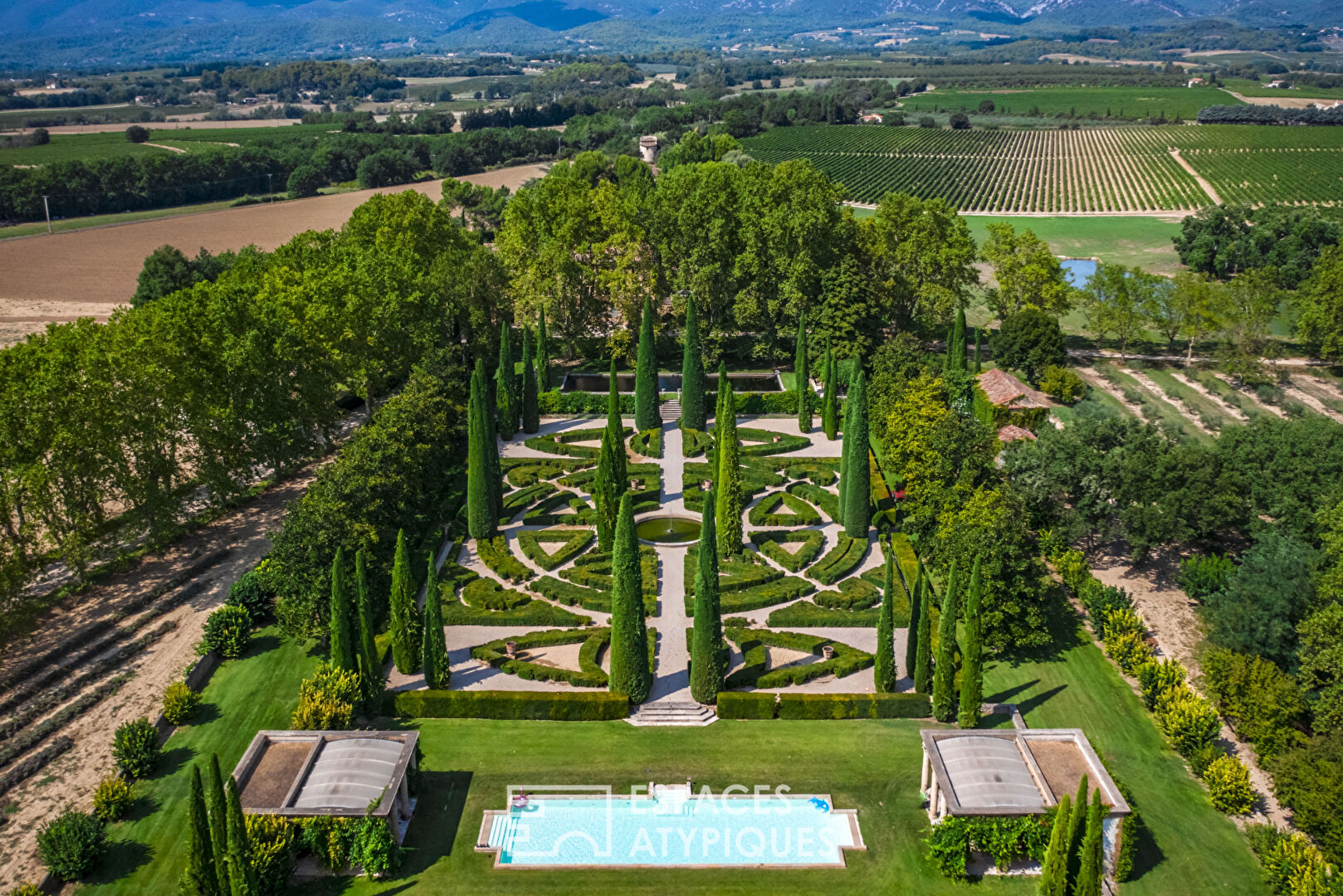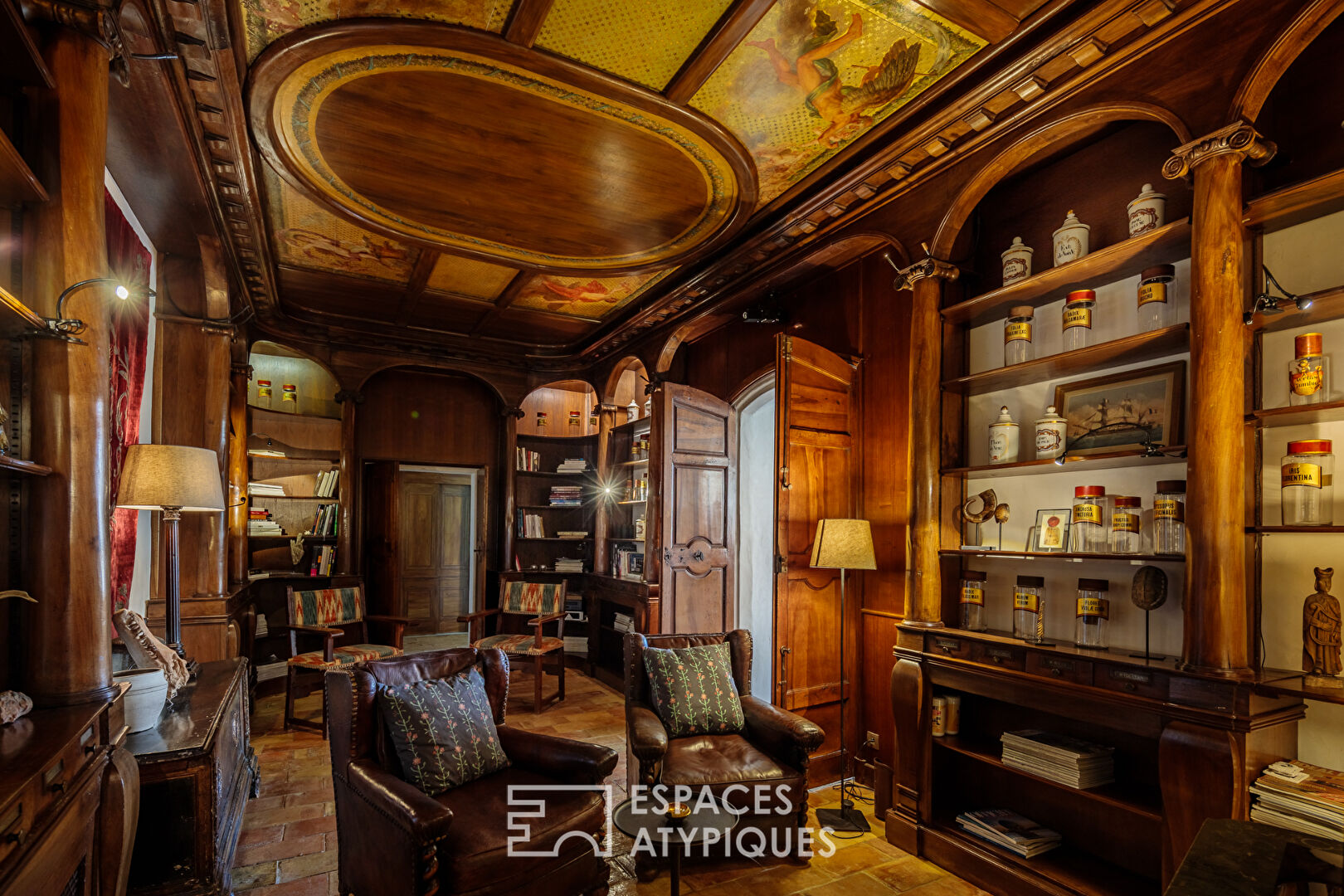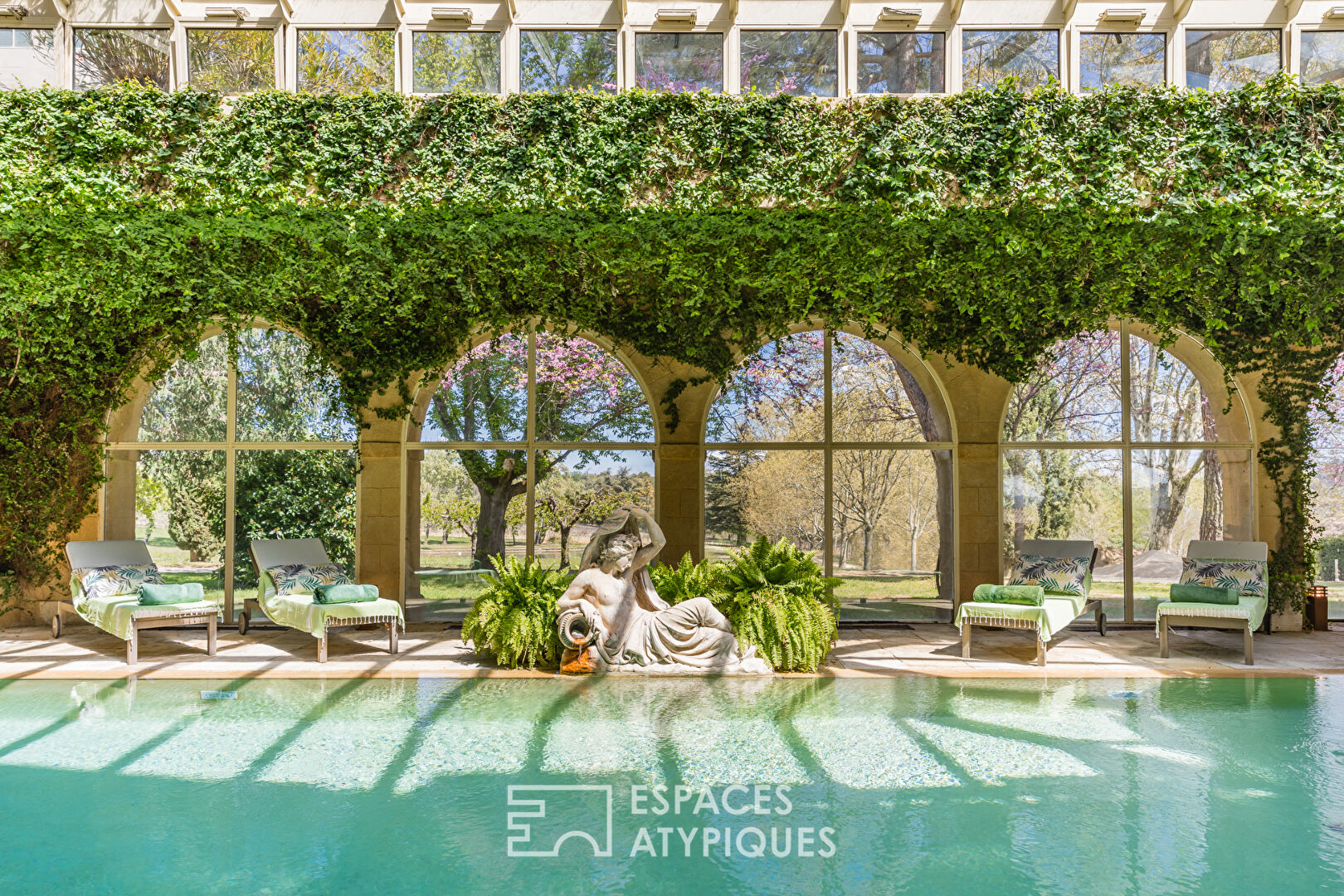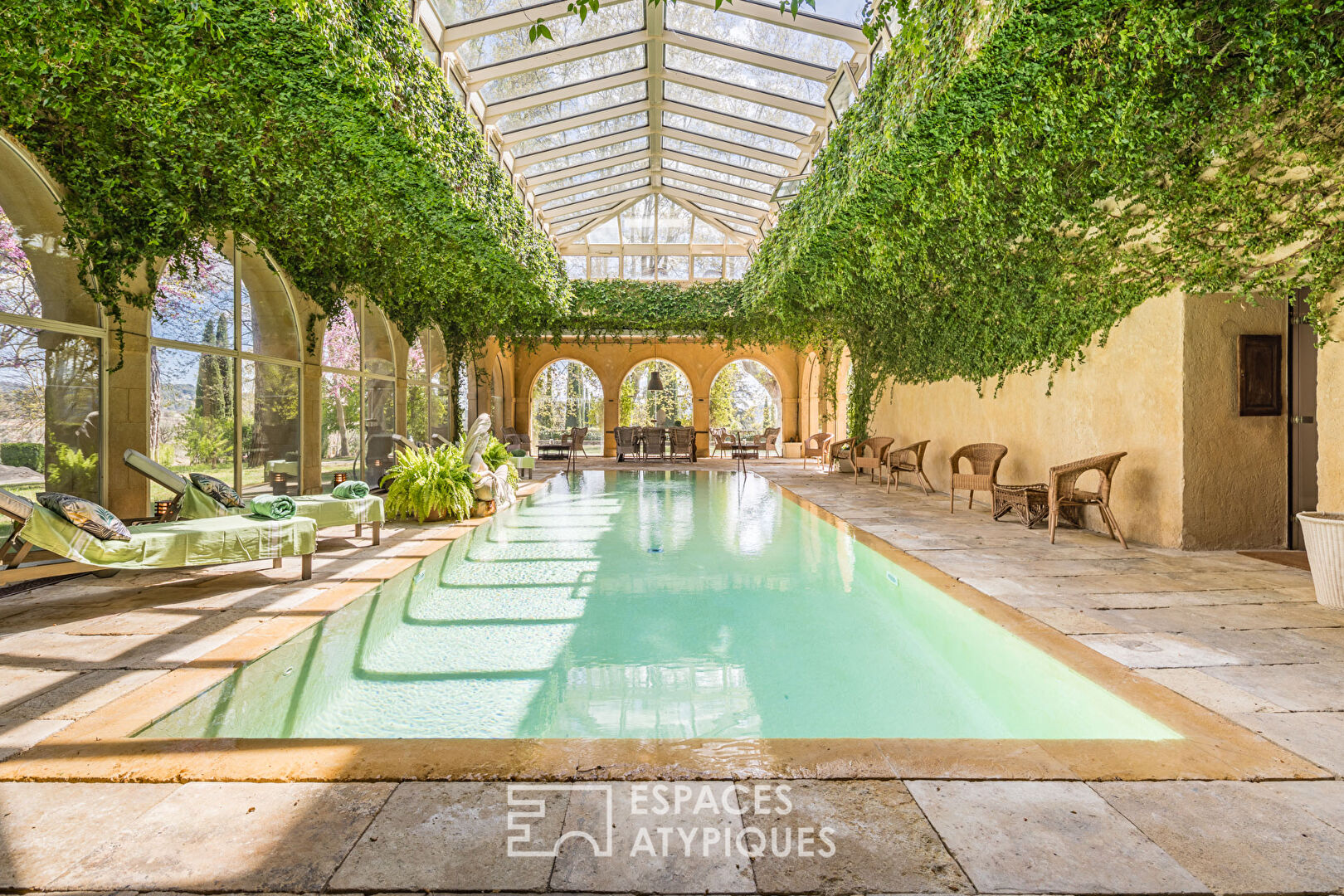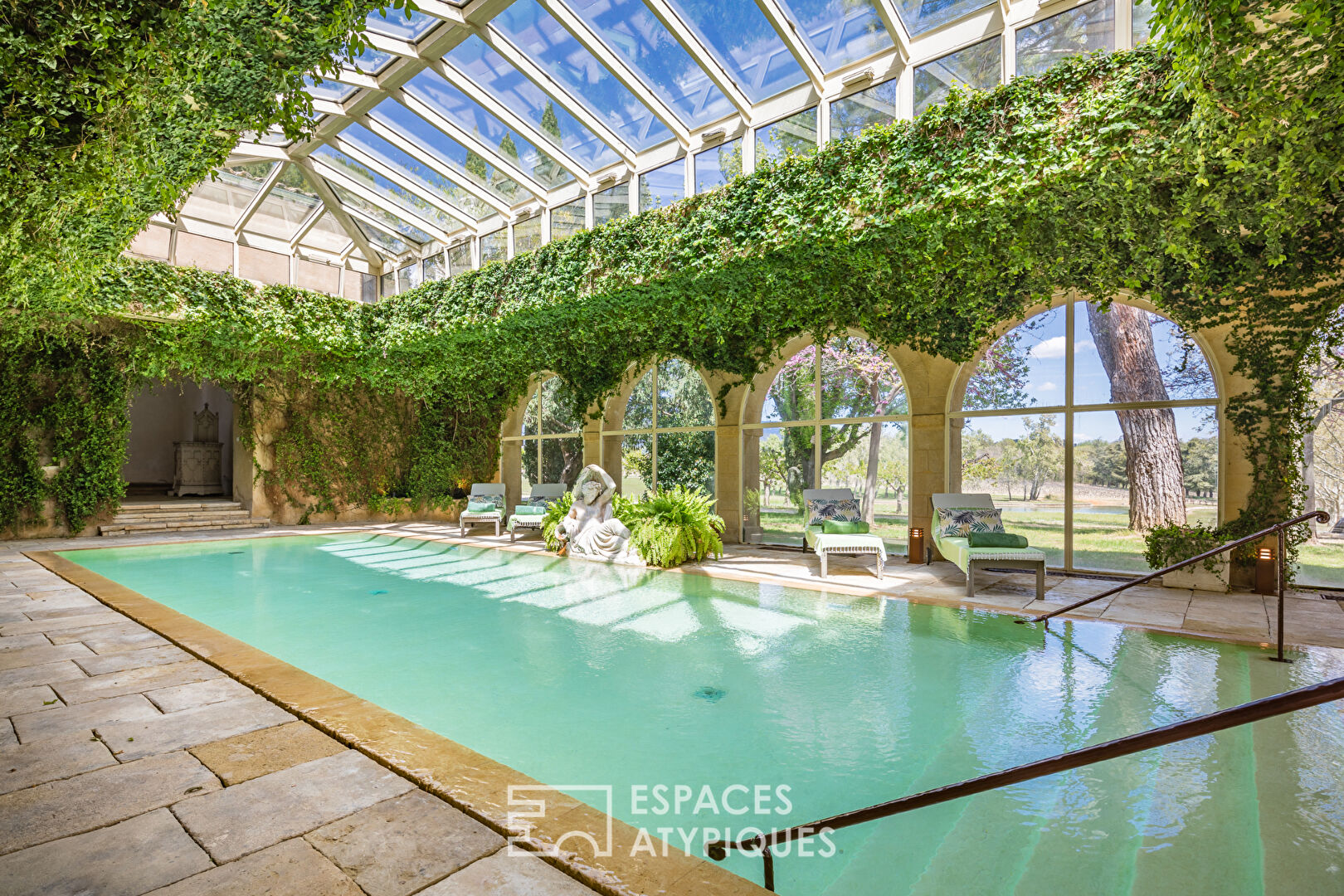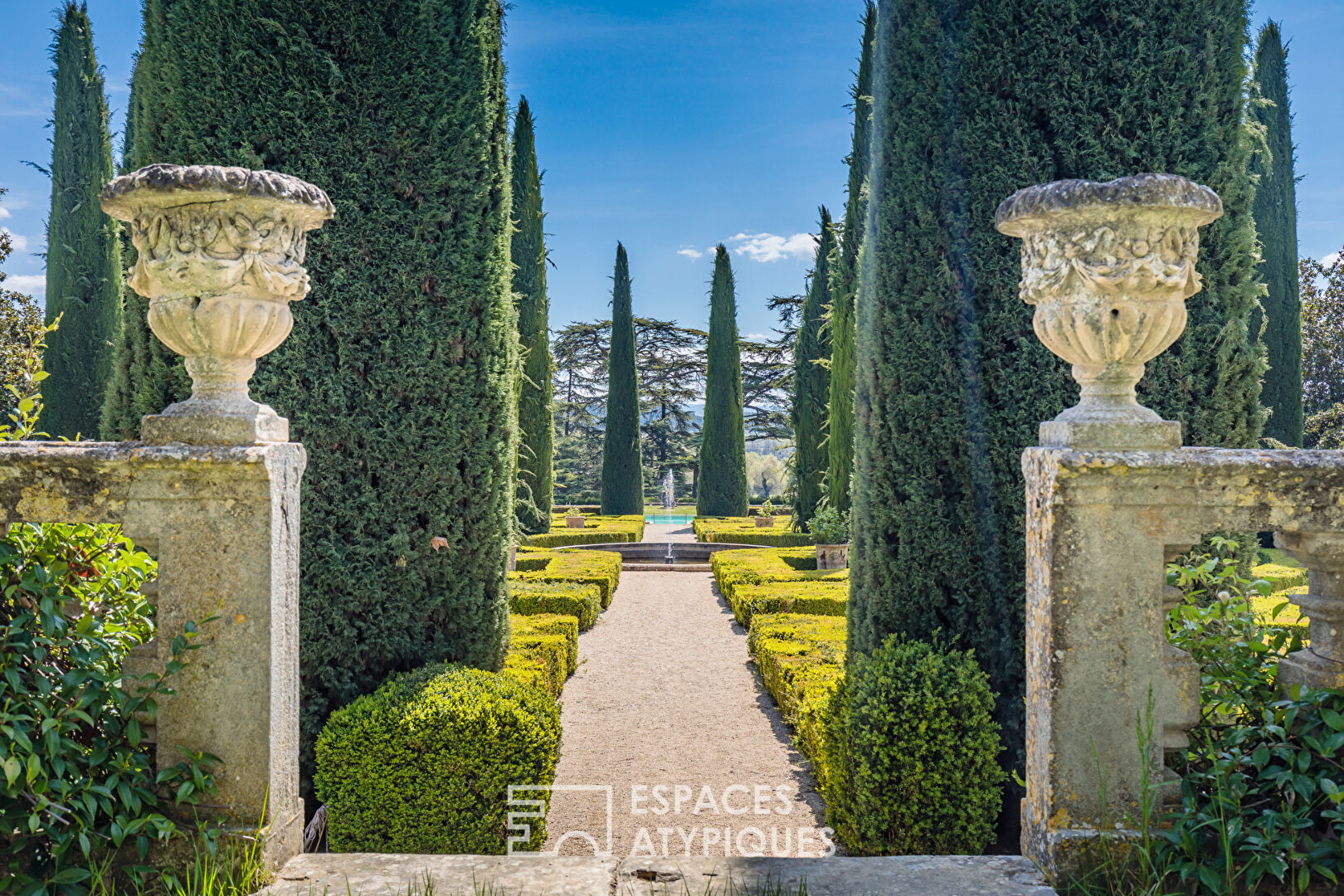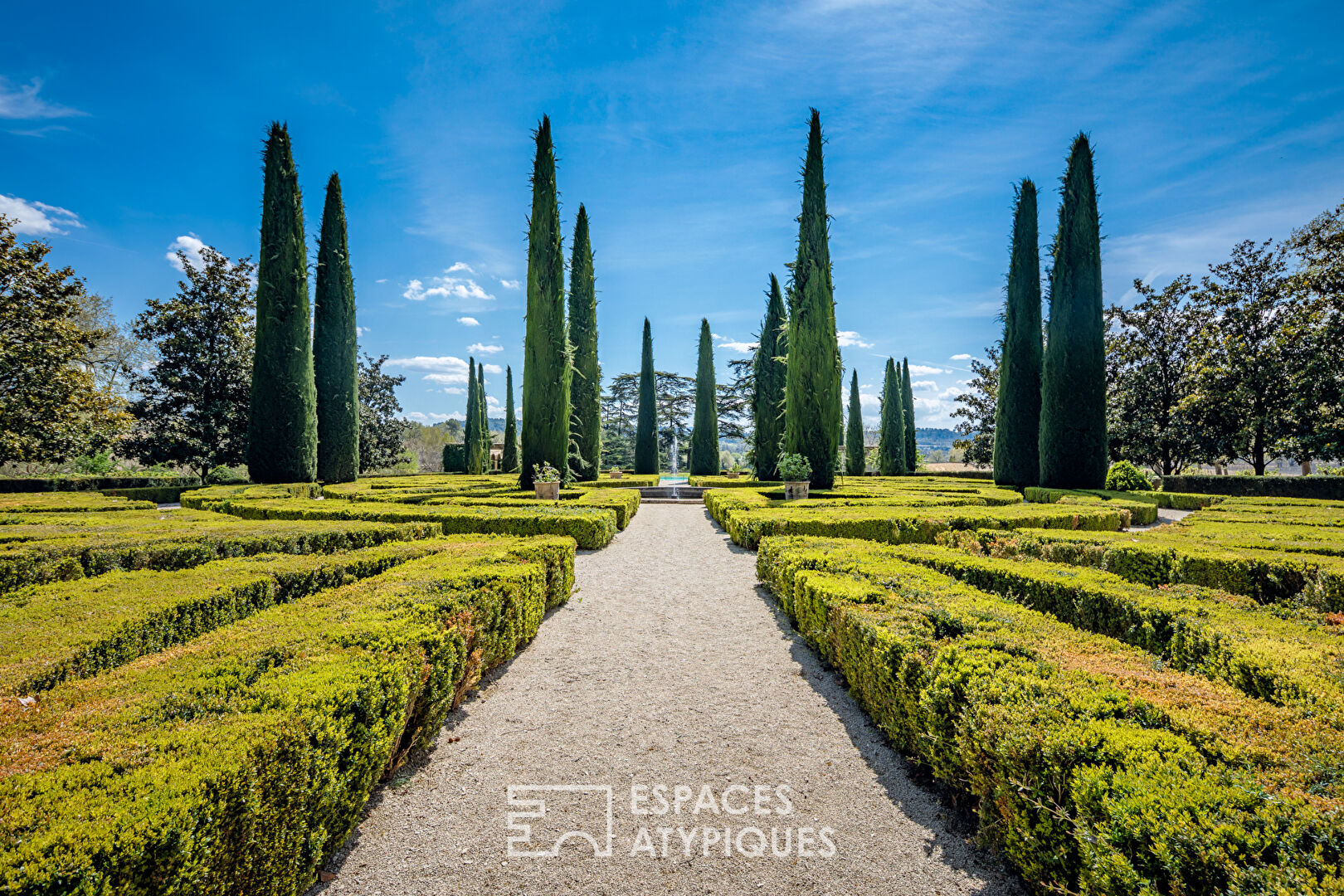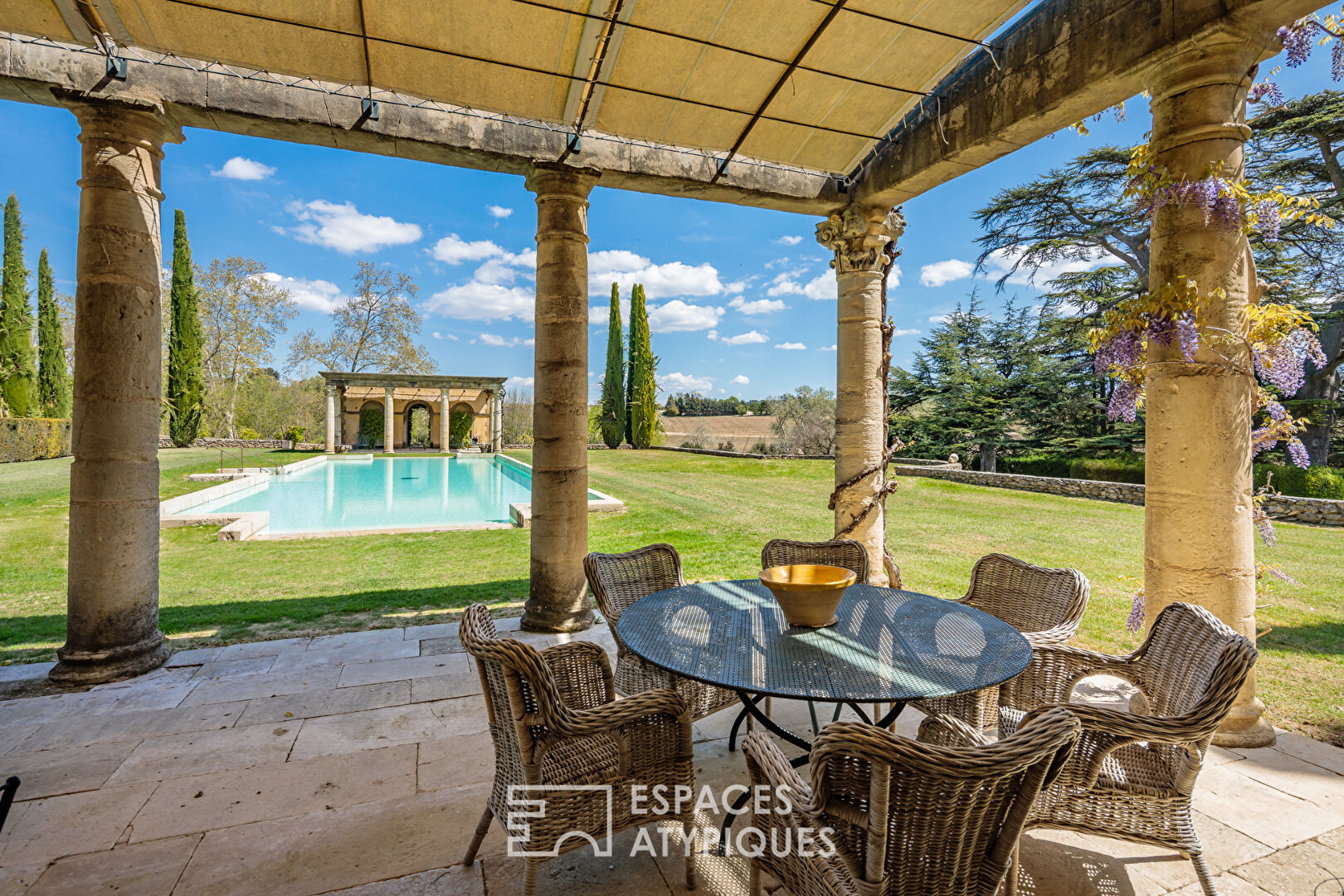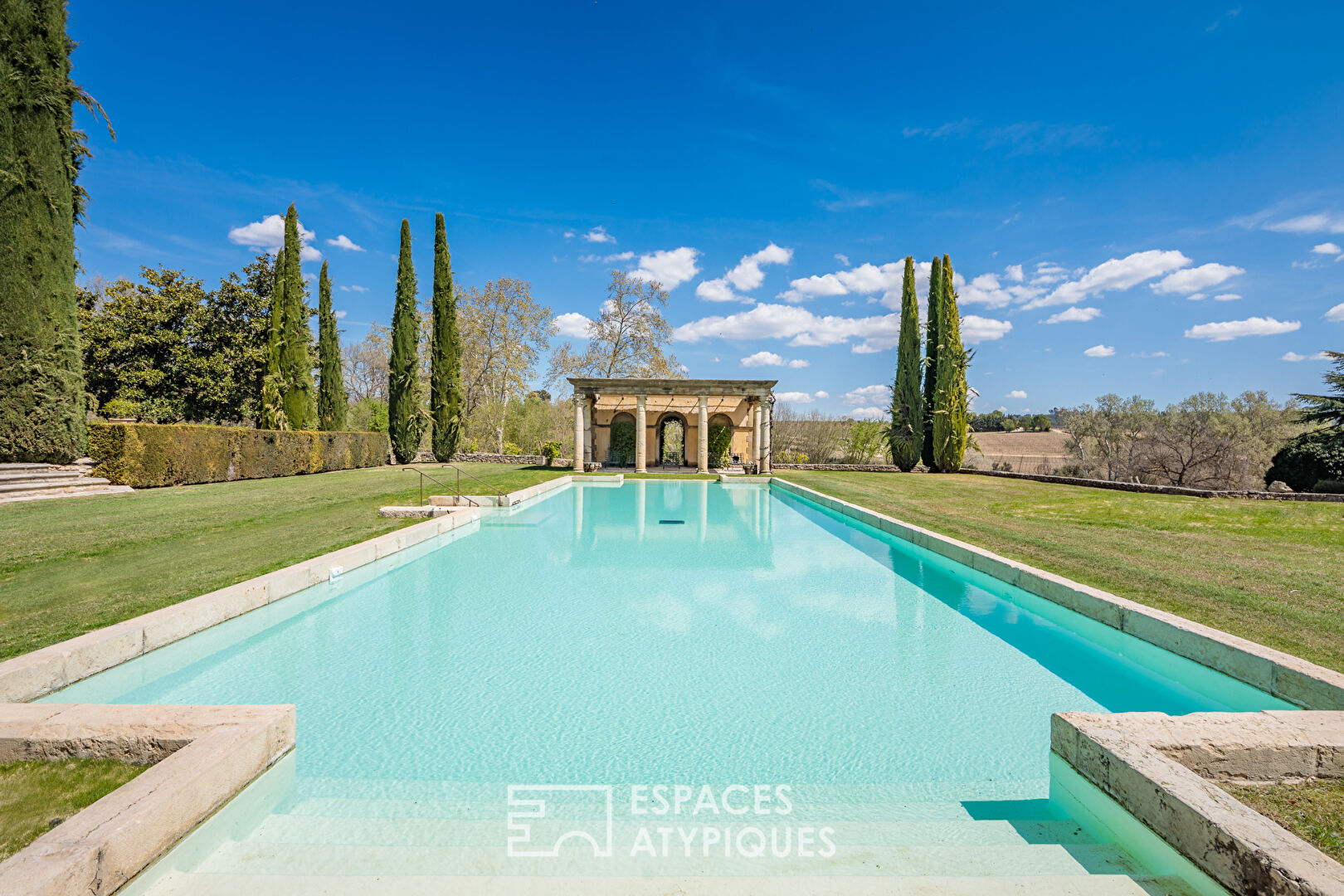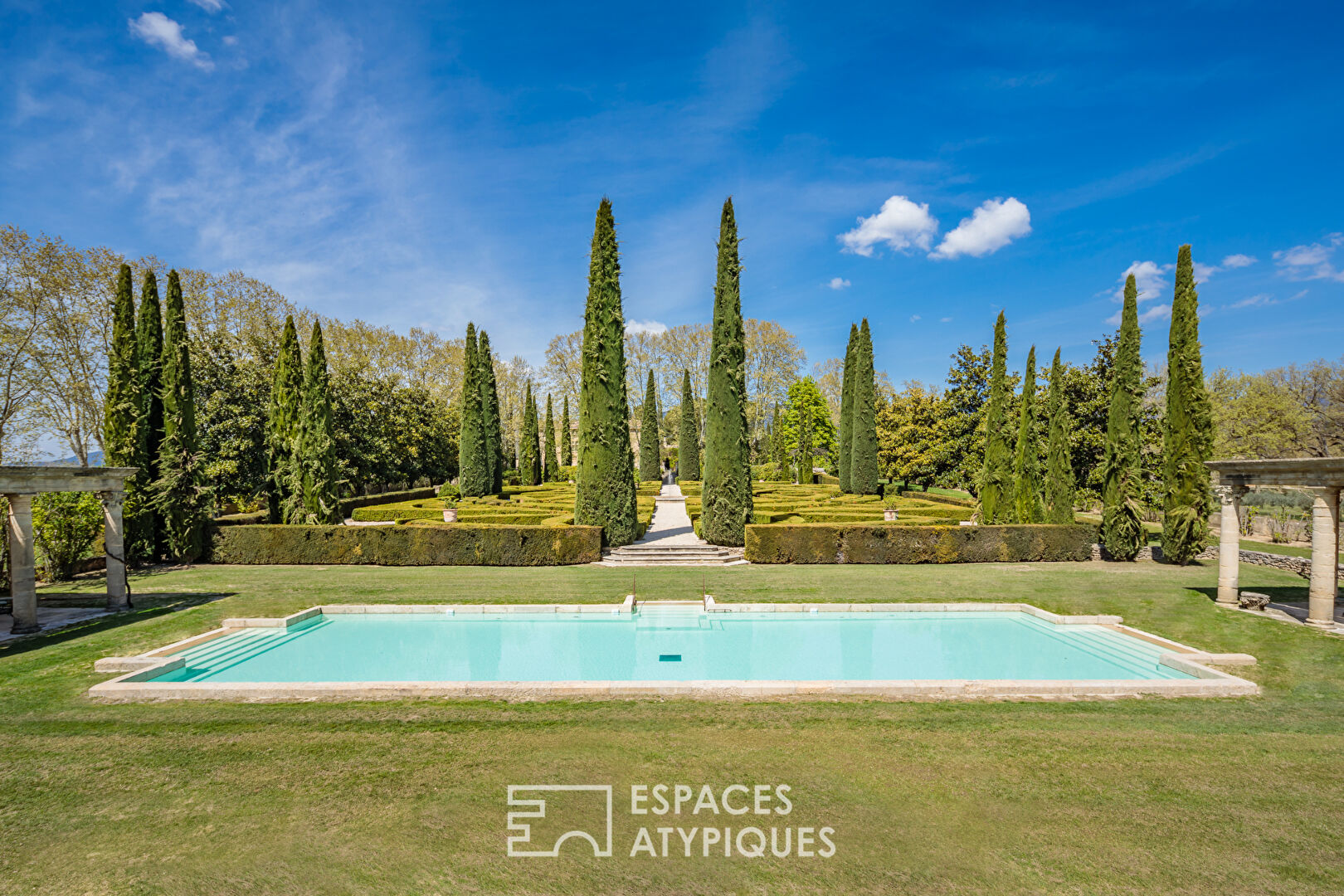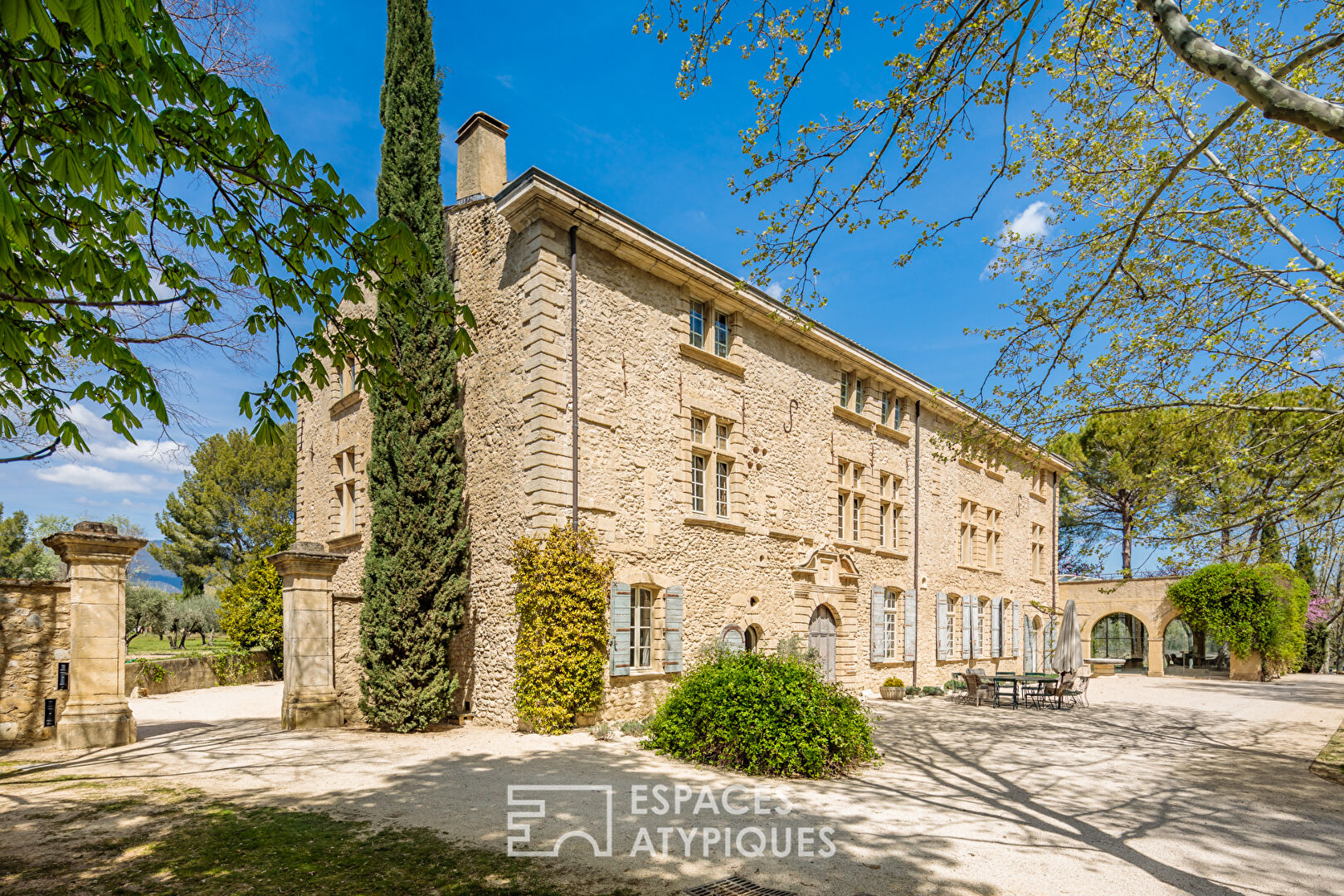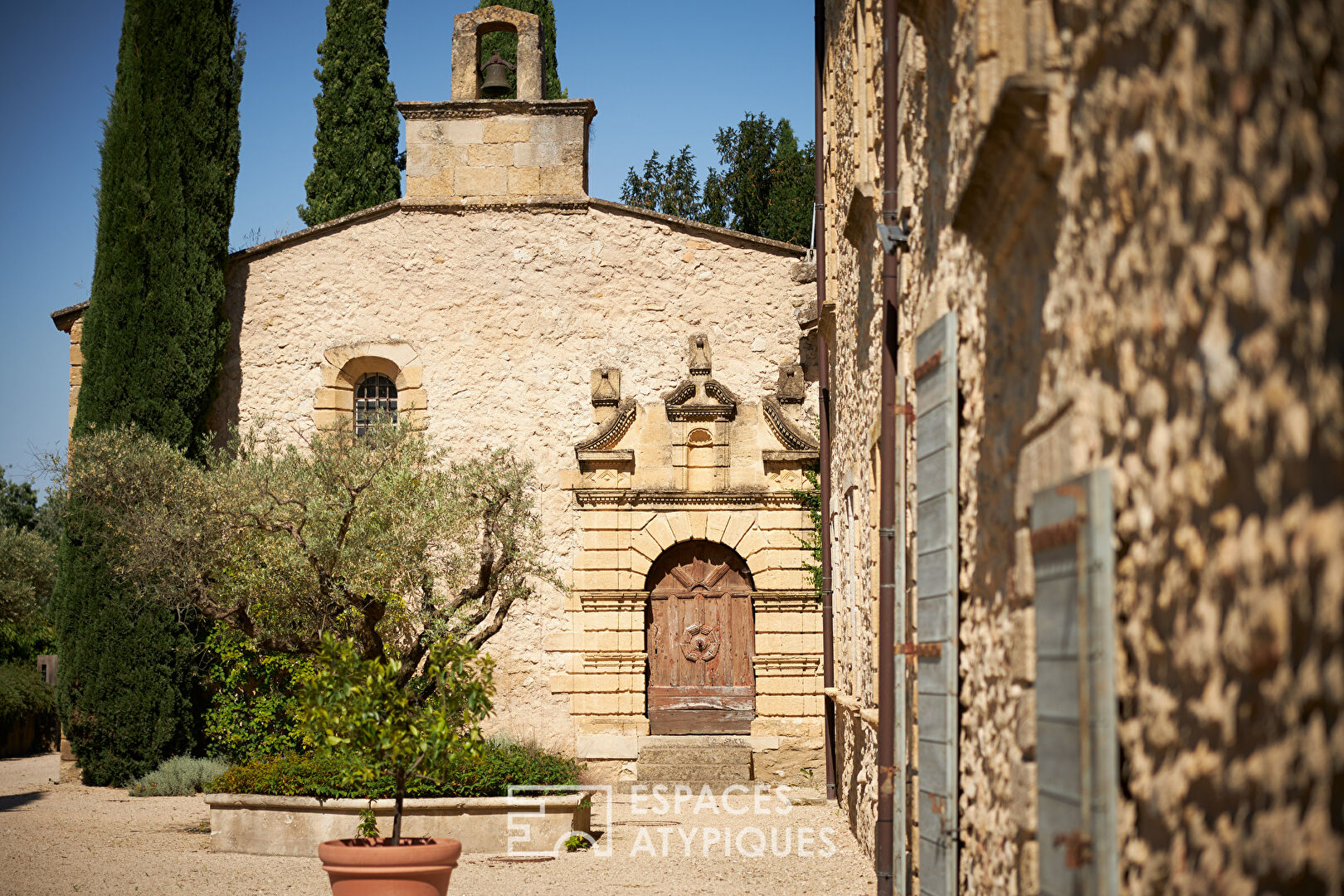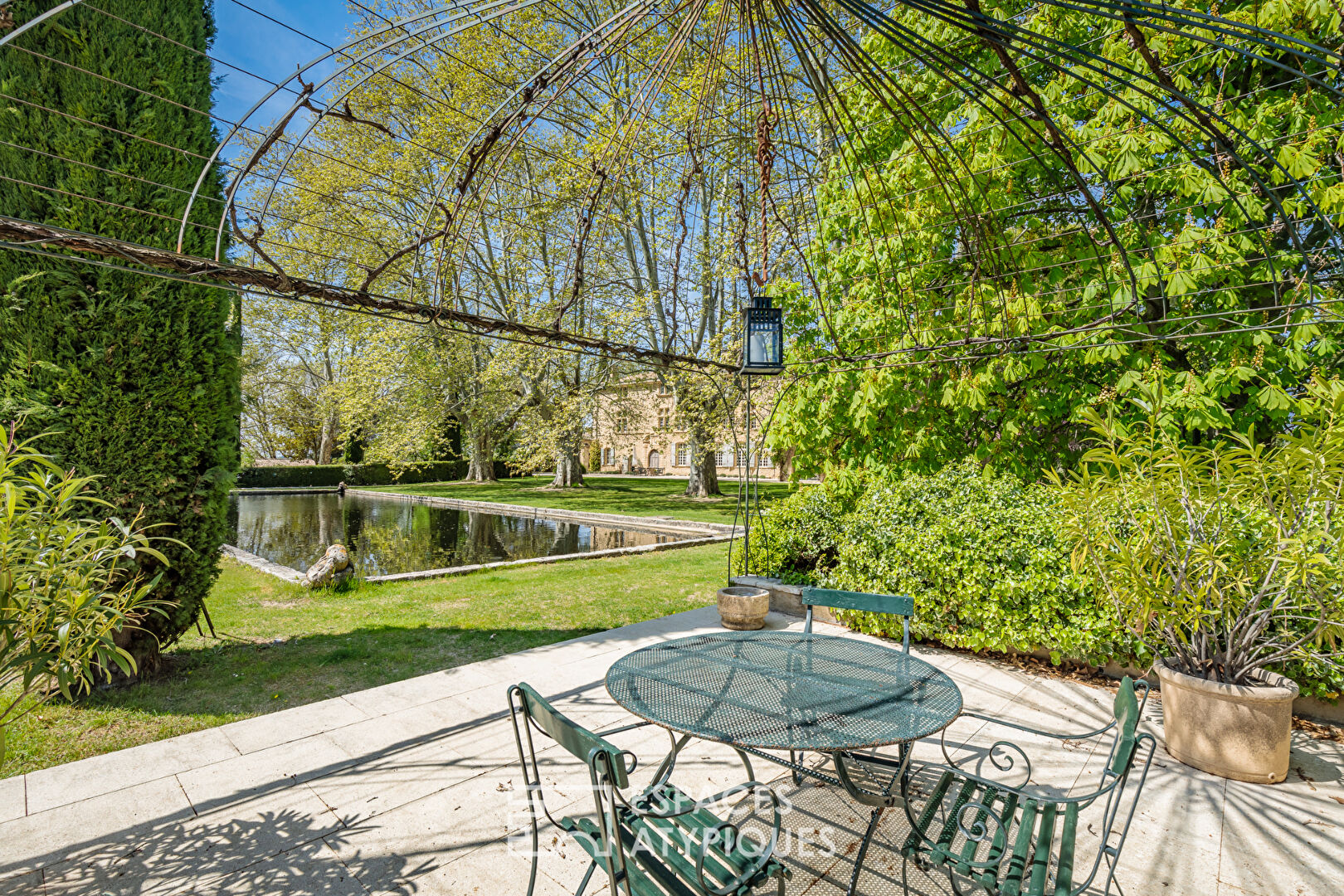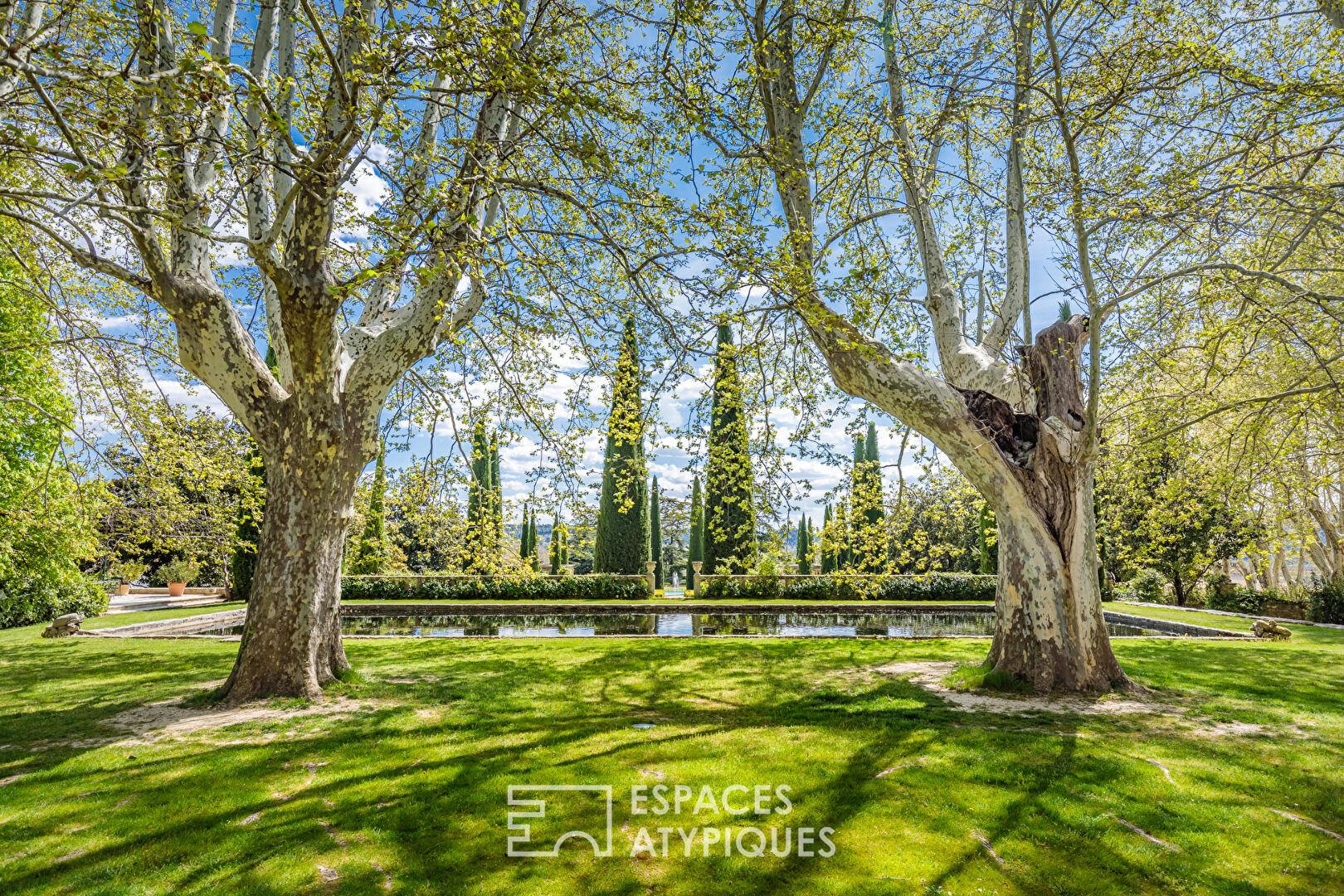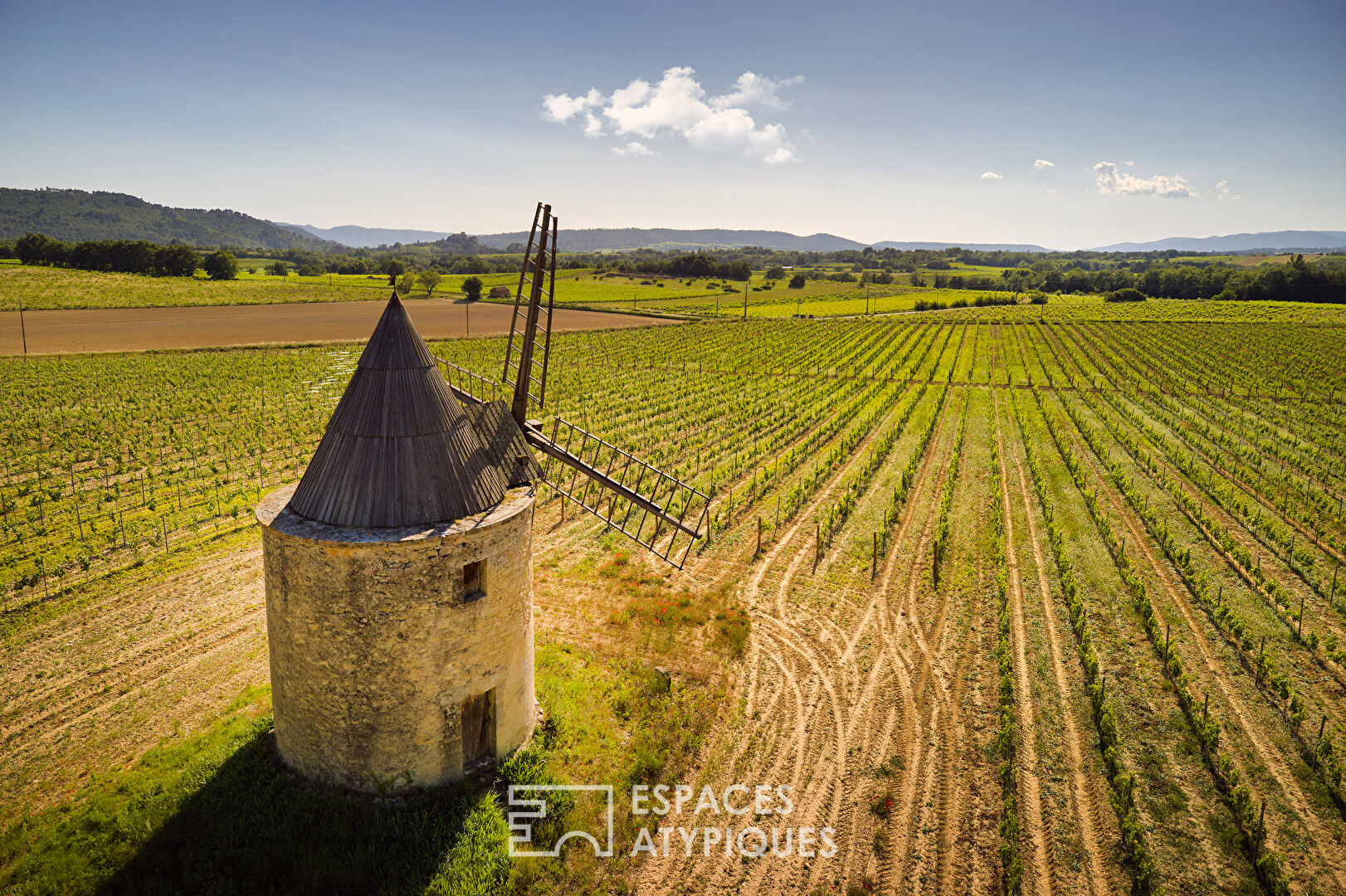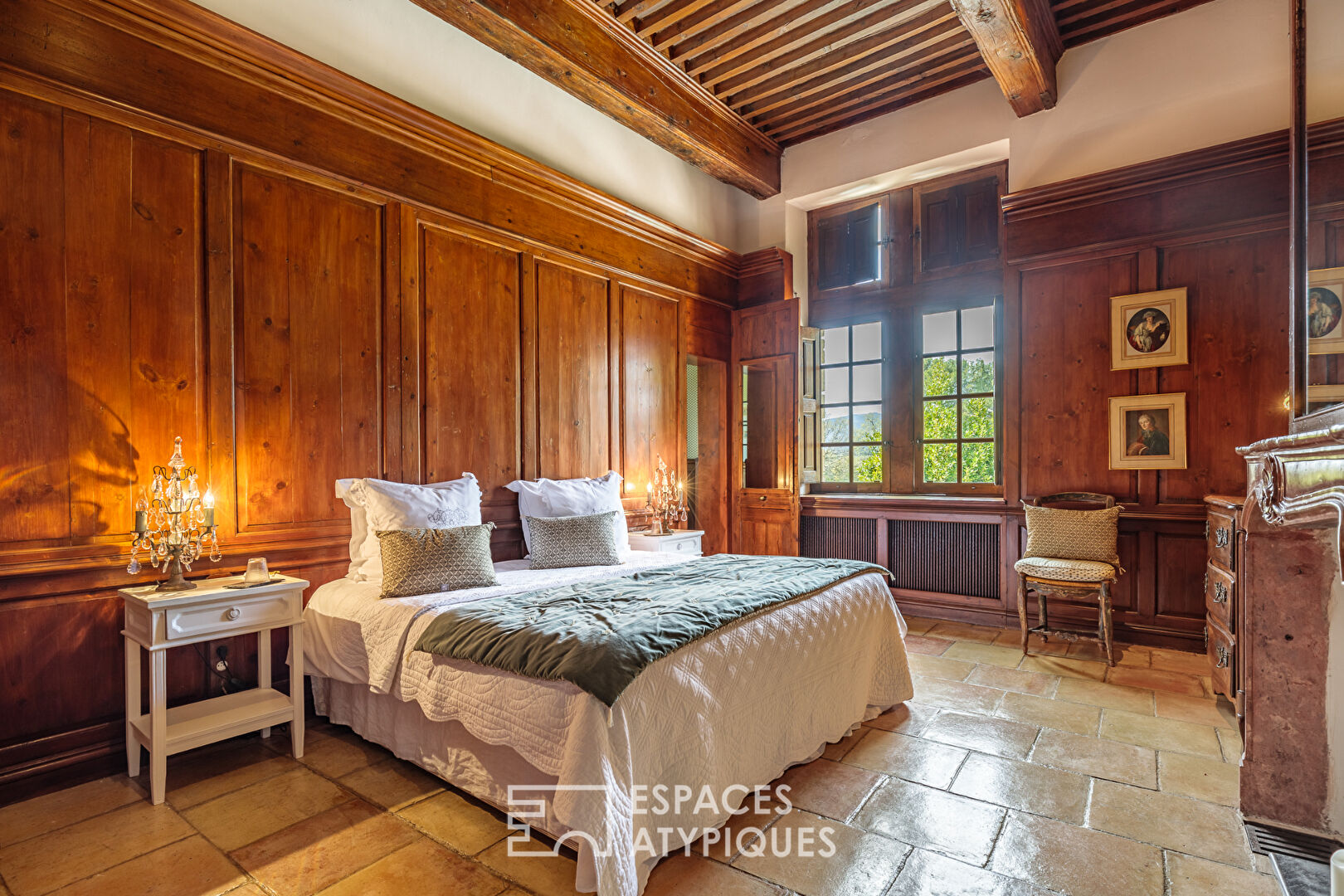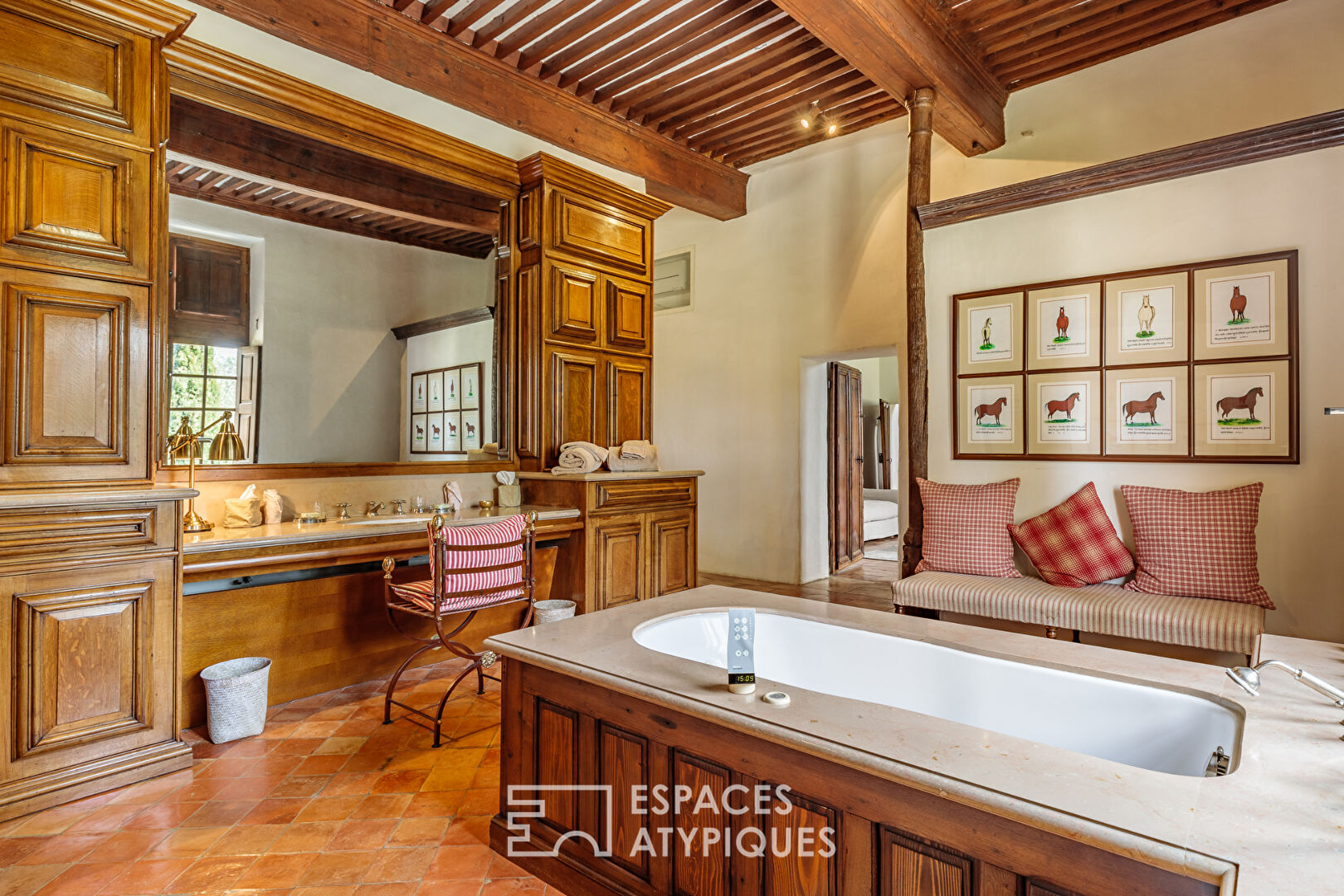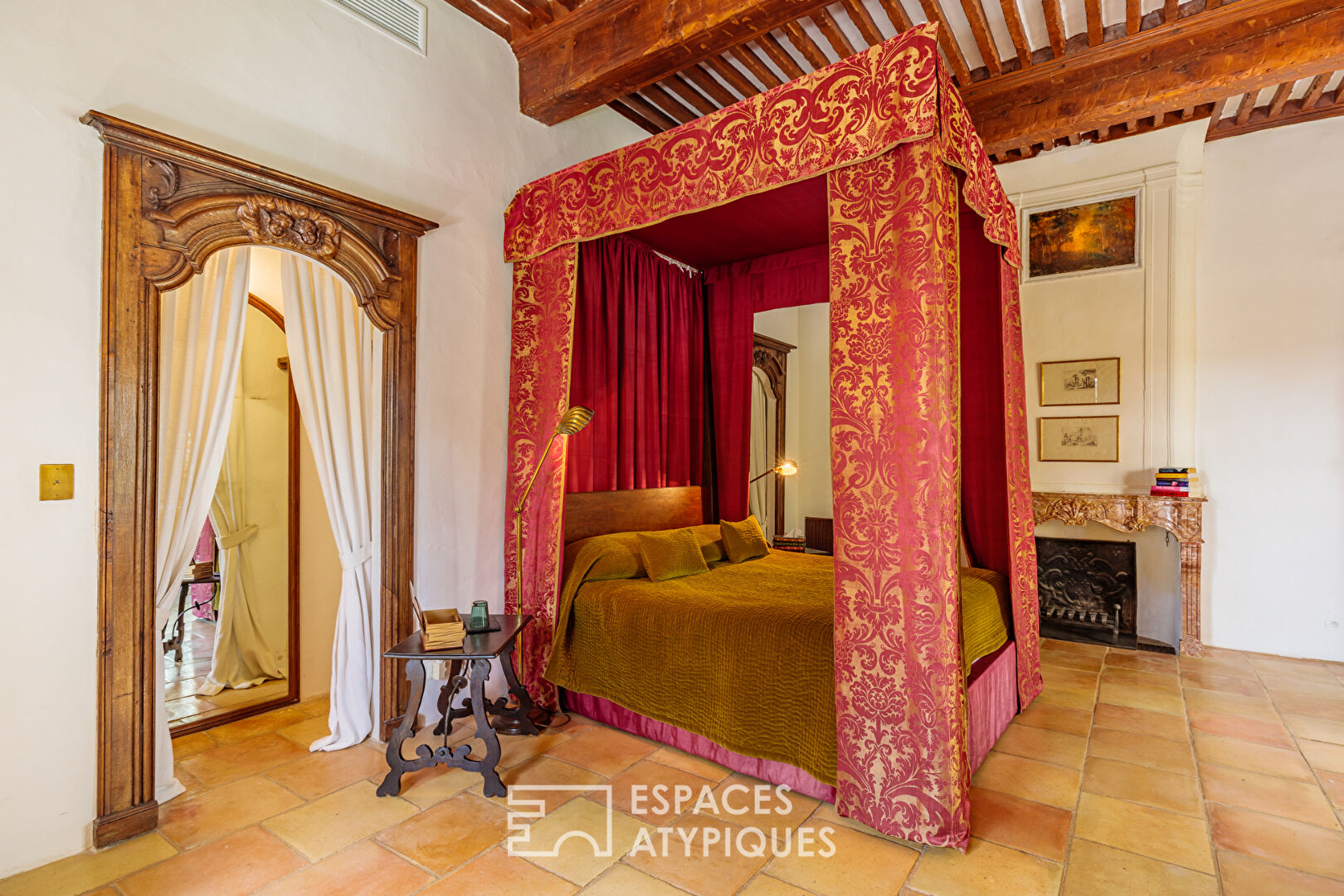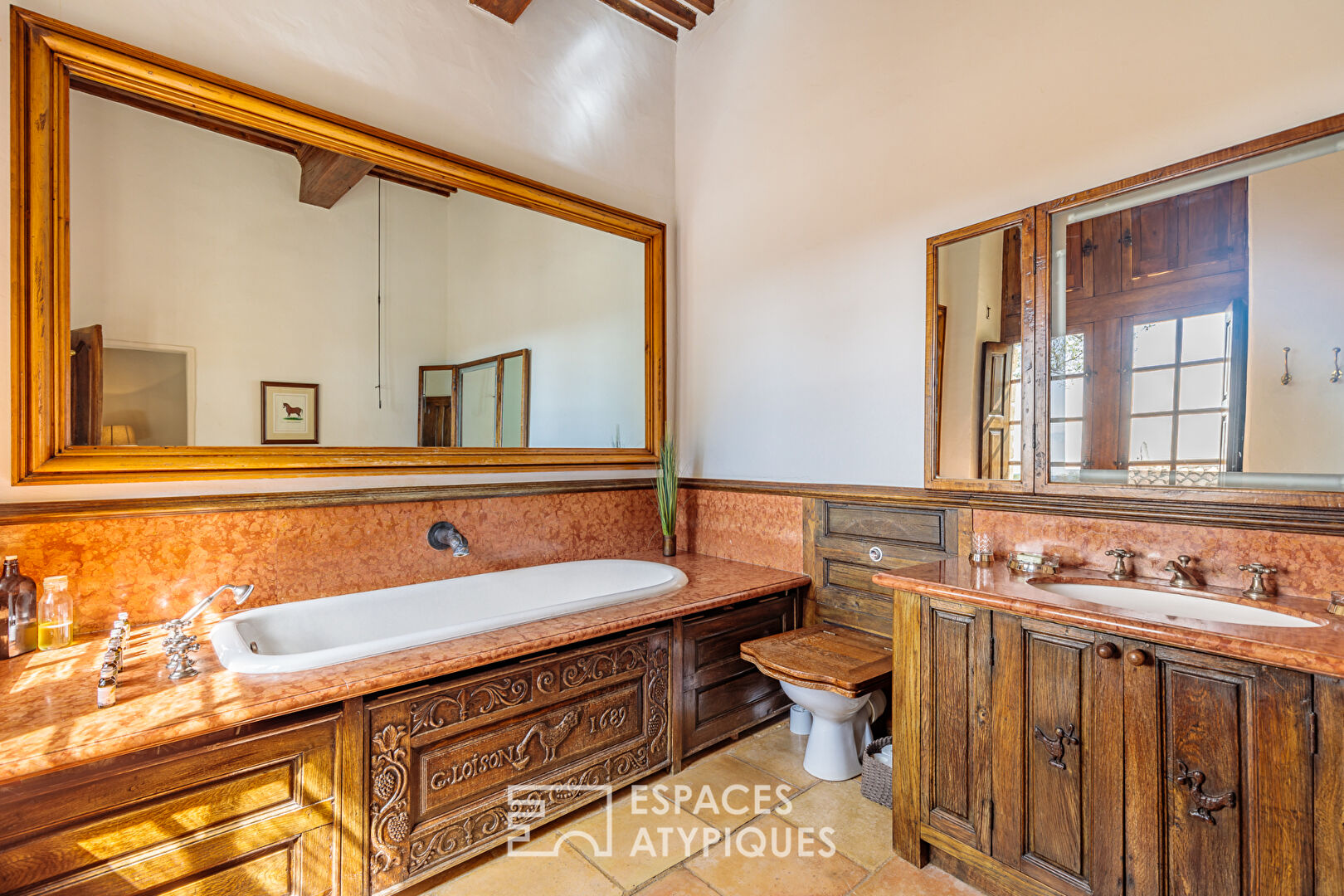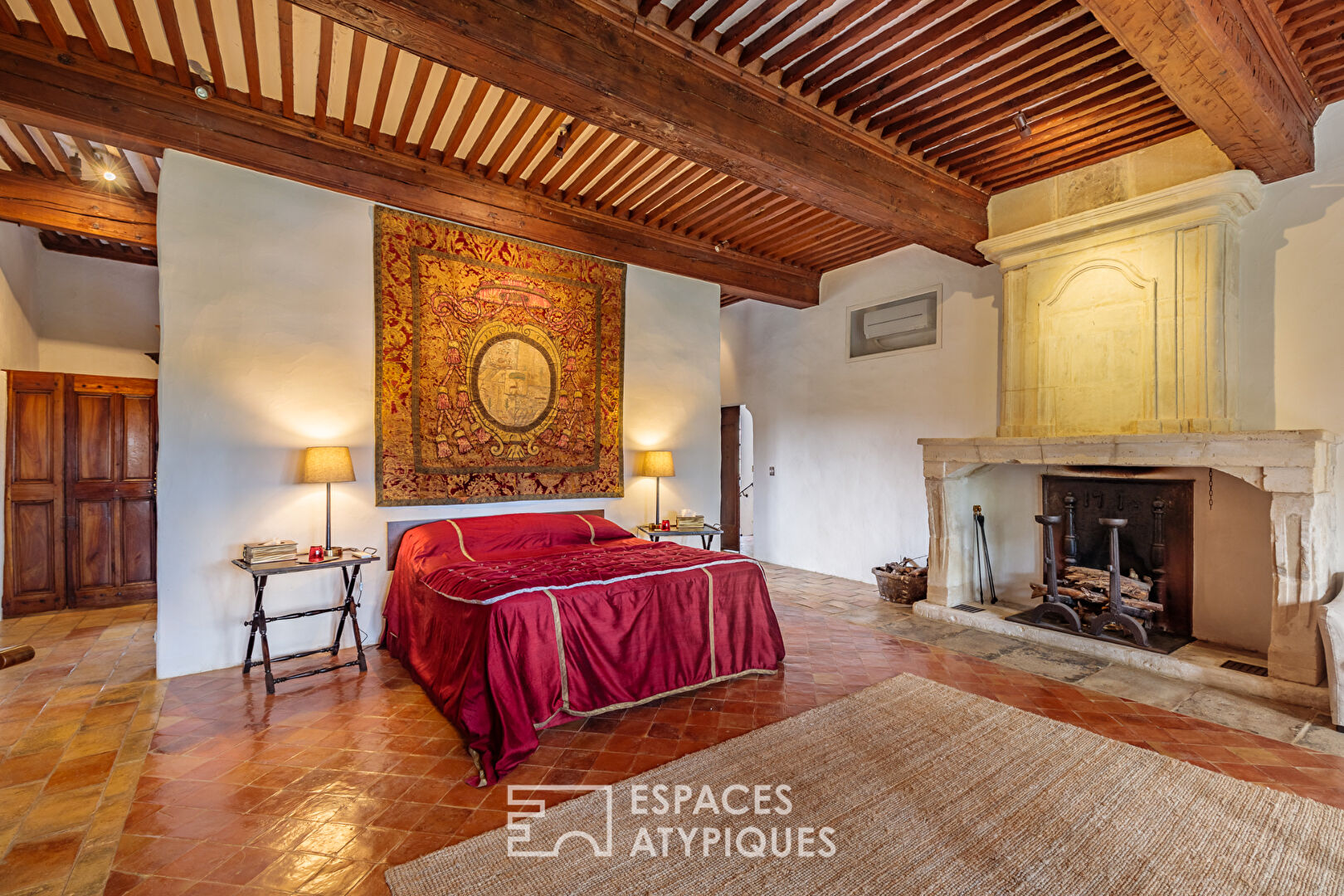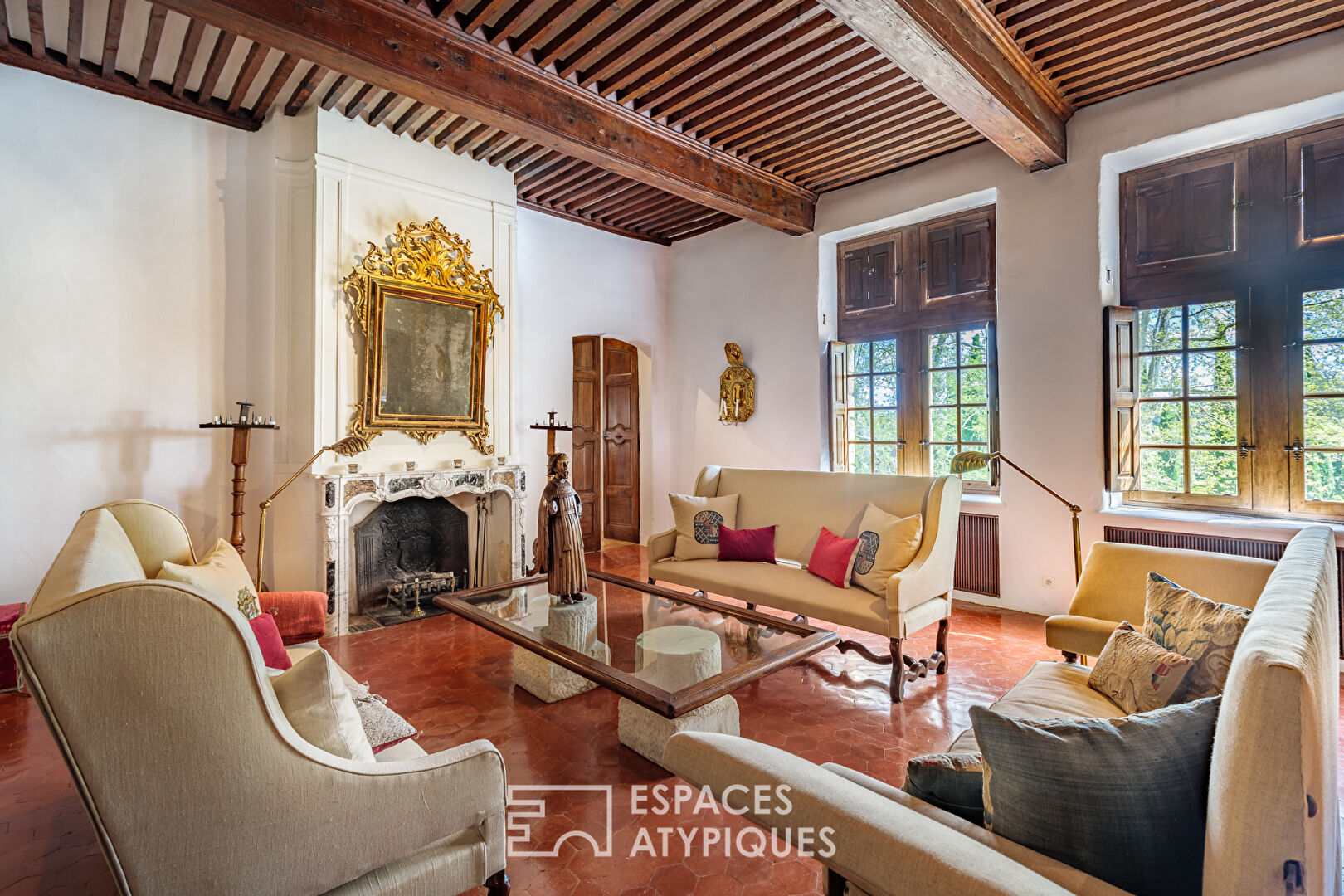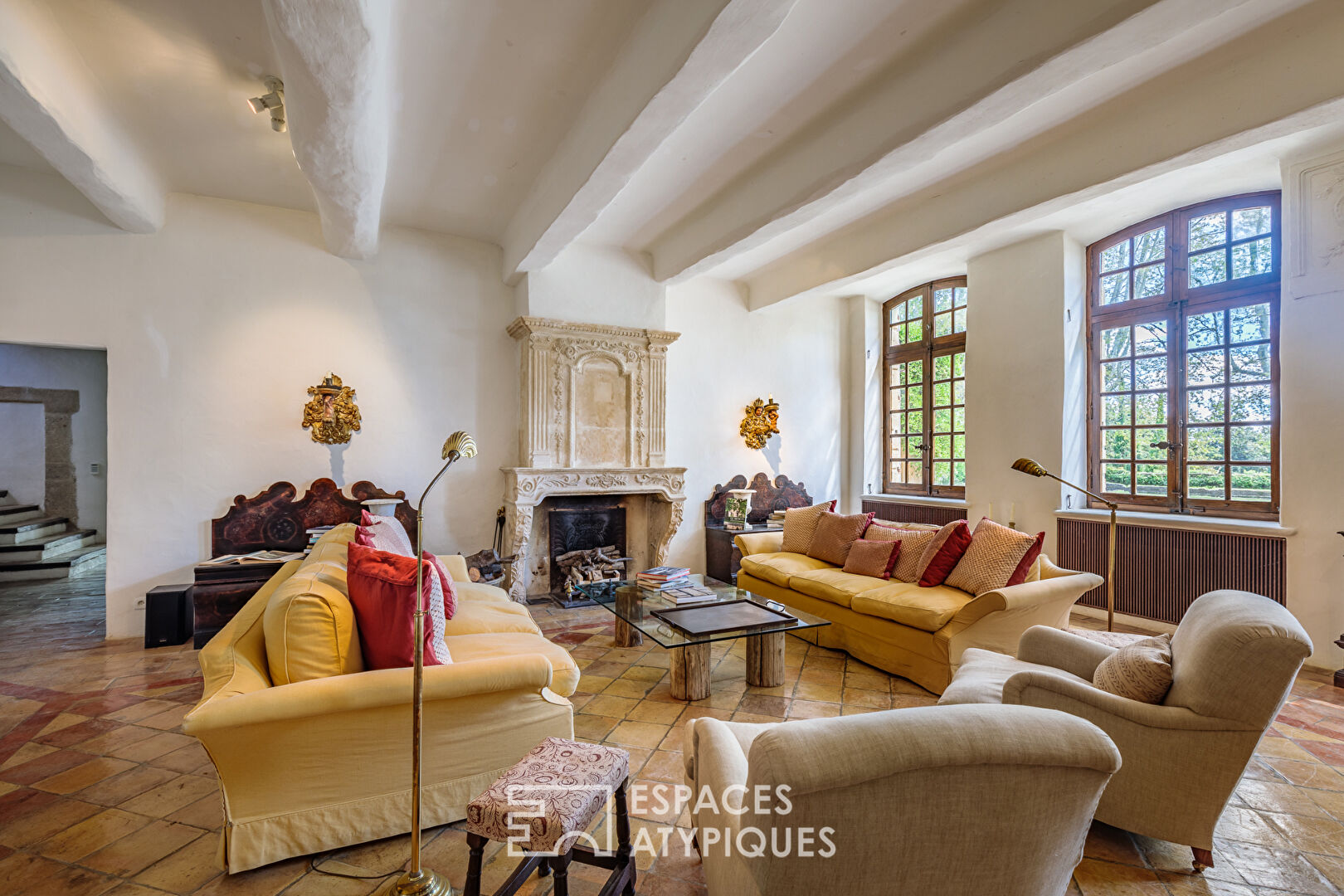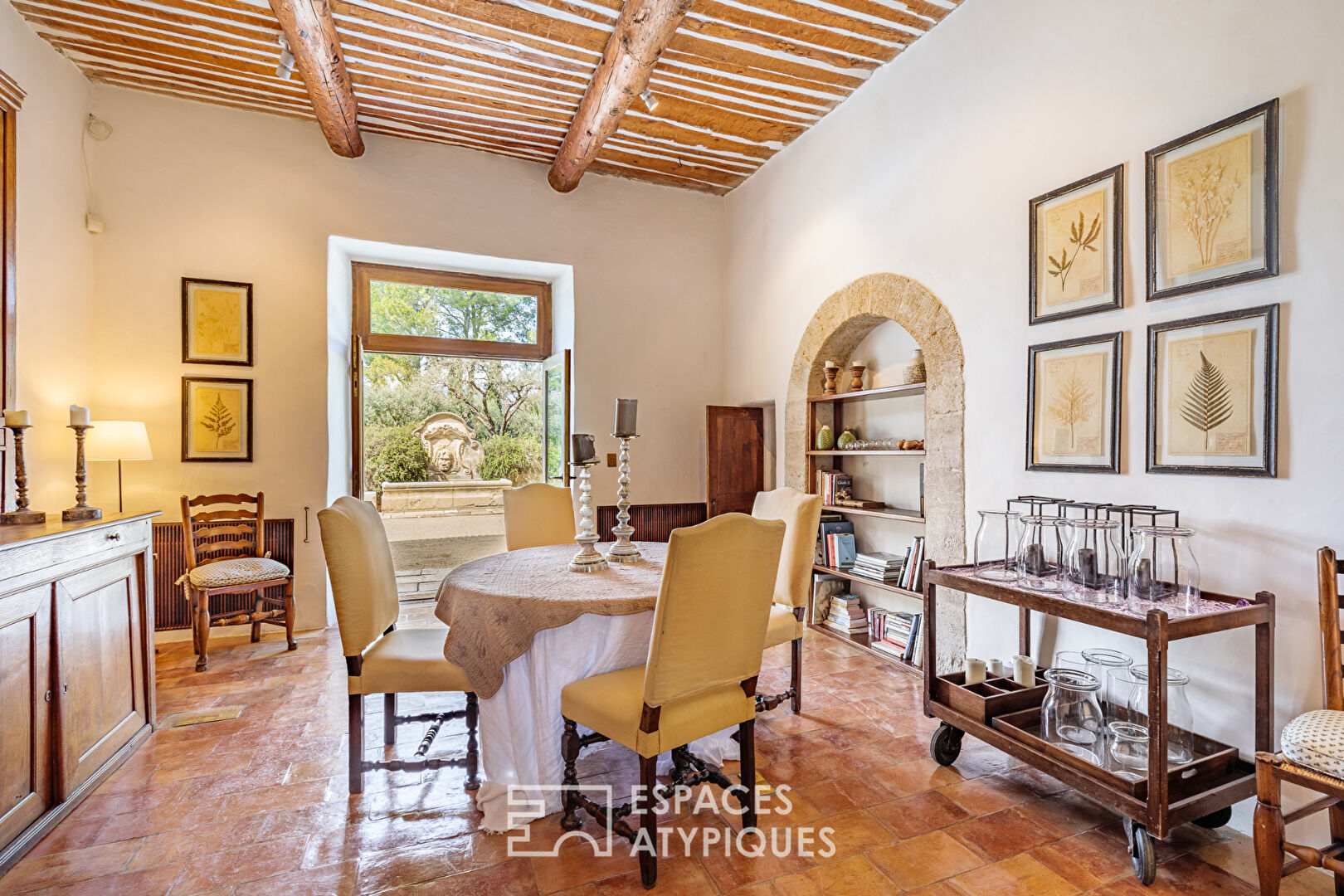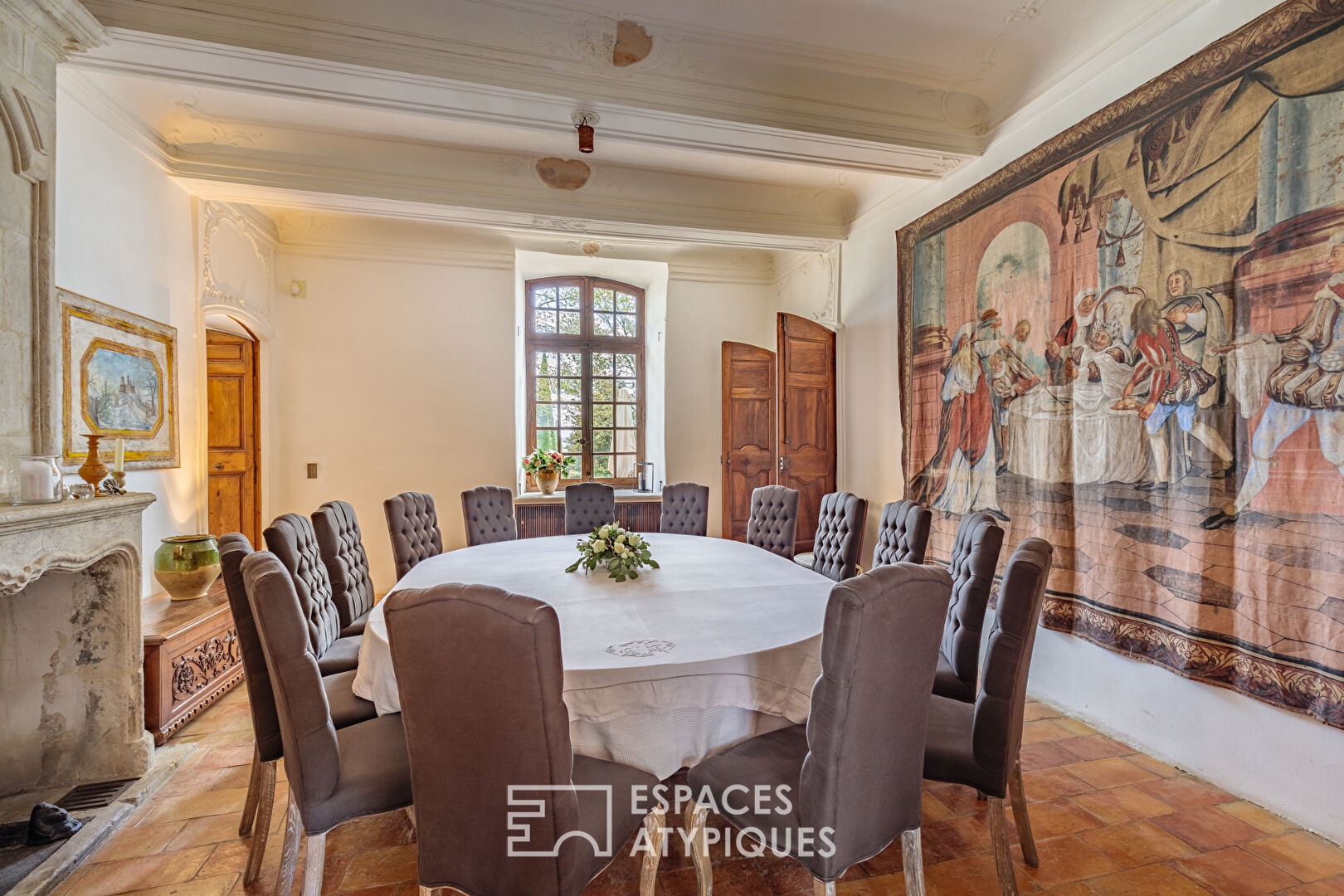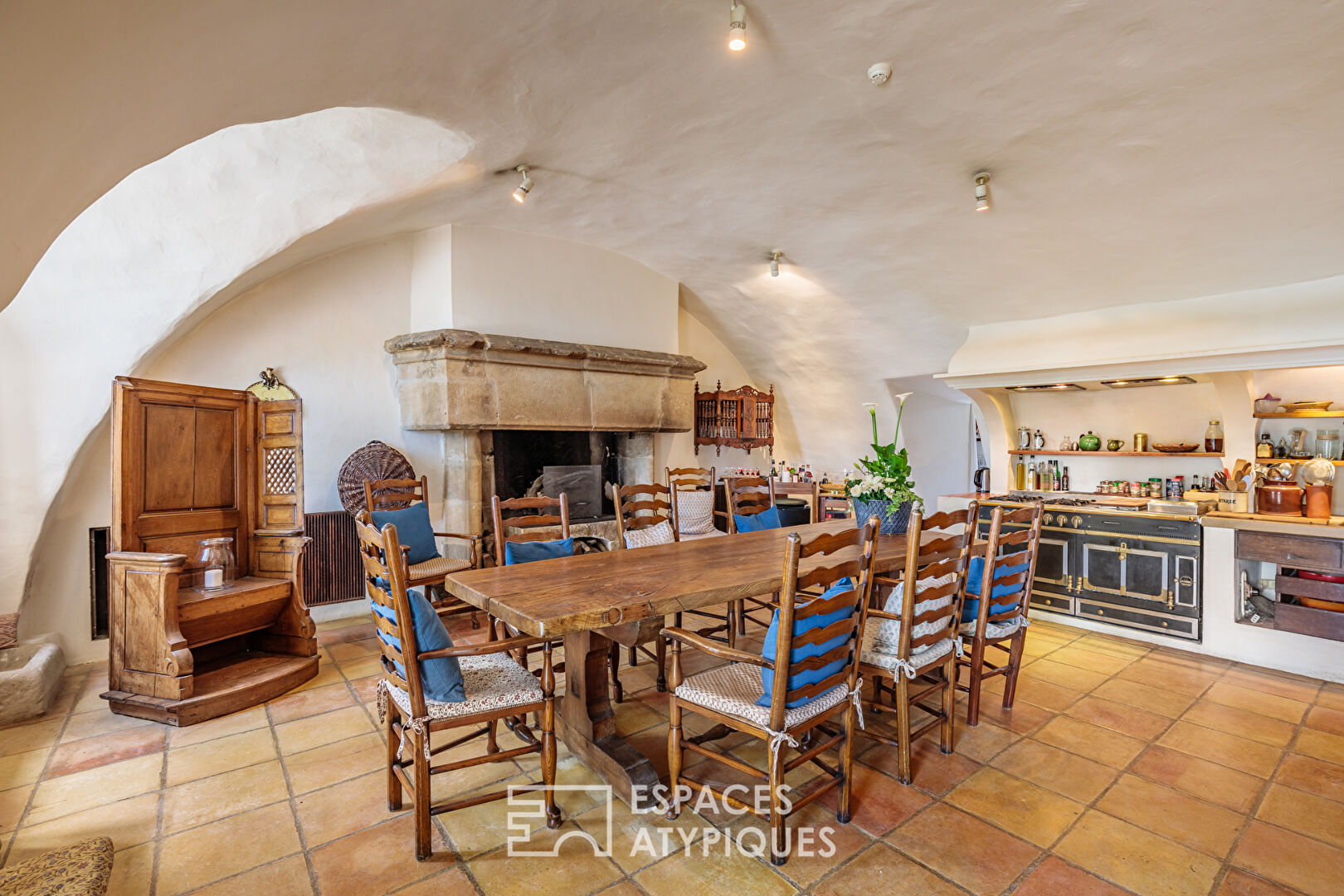 Magnificent domain in the middle of vineyards with castle, sumptuous gardens, swimming pool under glass, several houses and outbuildings
Located in the heart of a countryside sculpted by vineyards and wooded hills, this exceptional place highlights different buildings such as a castle, a chapel, two houses, outbuildings and a magnificent 70 hectares land.
Dating from the XVIIth and XVIIIth centuries, the castle of 900 sqm offers beautiful volumes and is composed of various large living rooms, library, reception rooms, kitchen and dining rooms as well as two vaulted cellars in the basement… An entrance on the east side of the place leads to the magnificent indoor swimming pool. The two floors consist of 2 living rooms, 8 bedrooms with fireplaces and bathrooms.
Adjacent to the rear of the castle, there is a lovely 17th century vaulted chapel with a beautiful carved entrance portal dated 1661.
The domain also has :
– an old farmhouse dating from the 18th century which offers about 600 sqm of living space in perfect condition and includes a large living room, television room, equipped kitchen with dining room and games room. On the first floor, six beautiful bedrooms and four bathrooms.
– a swimming pool independent from those of the castle.
– another charming guest house, fitted out in the former stables of the castle. About 100 sqm of living space in perfect condition with a living room, kitchen, two bedrooms and two bathrooms.
– a janitor's house, next to the castle, on the same level, which includes three living rooms, kitchen, living room, bedroom with shower room, technical room, boiler room of the castle and a room of 30 sqm for the staff.
The place also includes various outbuildings:
– Winegrower's house at the northern entrance of the property
– A gardener's house of about 100 sqm with a shed for the agricultural equipment
– An old dovecote dominating the property behind the guest house
– An old windmill perfectly restored and in working order at the entrance of the property
– Four garages next to the castle
This place will be ideal for your shootings, filmings or professional events. Each space can be rented independently.
Romantic castle en détails
Type of location :

Castle

Type of use :

Cocktail, Fashion show, Film shooting, Meeting, Prestigious dinner, Seminar, Shooting, Video clip

Environment :

Countryside / nature

Style :

Classic, Luxurious

Amount of rooms :

25

Surface :

900 sqm

Land surface :

700000 sqm
Other criteria
Car access :

Yes

View :

on the vineyards

Swimming pool :

Yes

Natural light :

Yes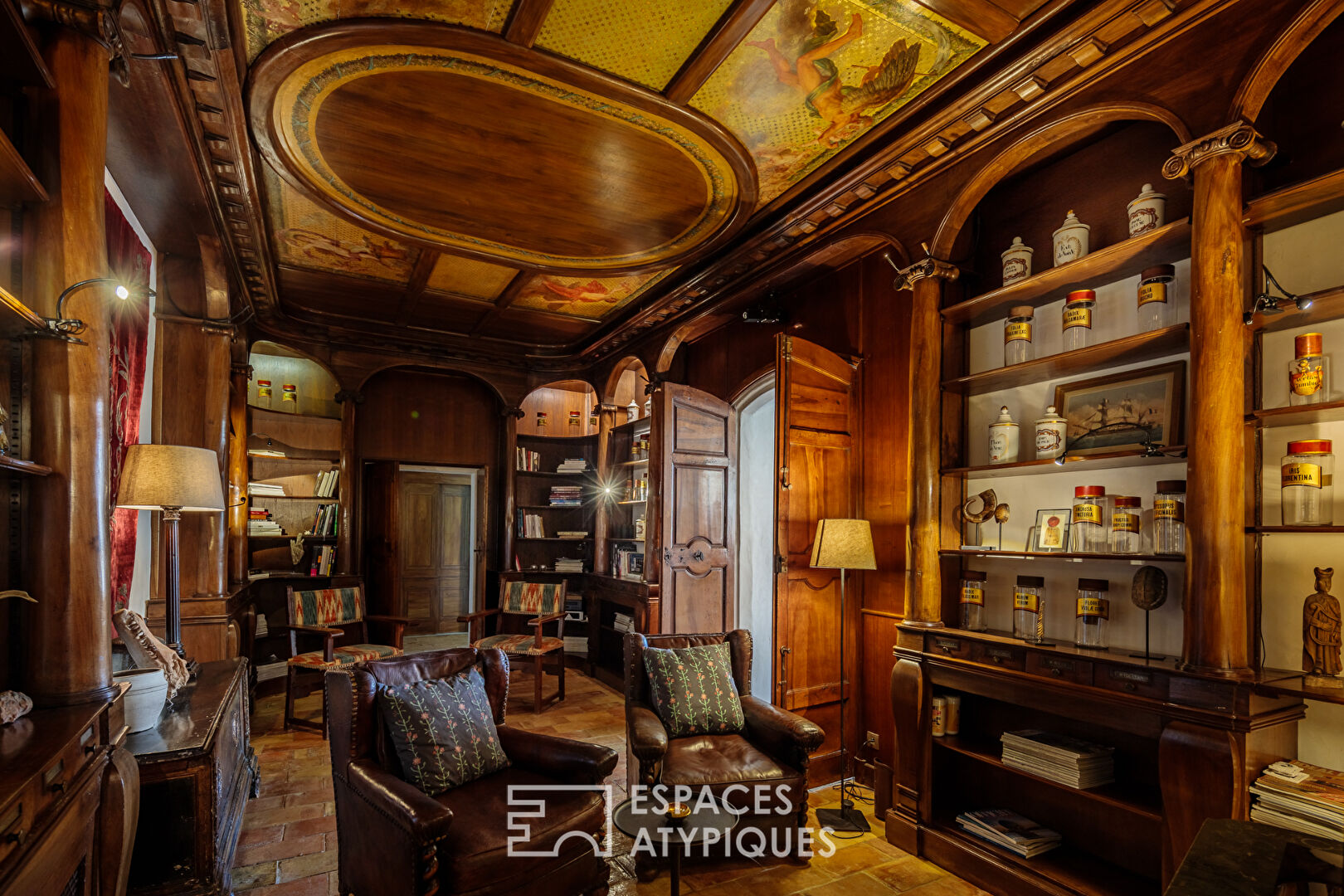 Why did we choose it? 
We chose it for its beautiful gardens, its incredible swimming pool under a glass roof, as well as the large number of prestigious spaces on the estate that offer many possibilities for shooting.